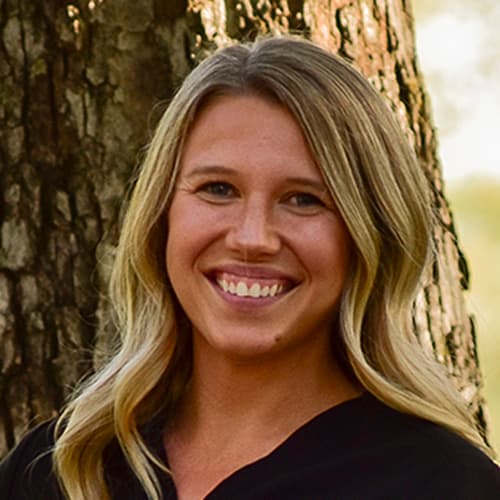 Skyler
Skyler graduated from DMACC in 2014 with her AS in Veterinary Technology.  Shortly after graduation she became a Registered Veterinary Technician.  Skyler has been in veterinary medicine since 2013 where she started working as a technician in a rural mixed animal practice. 
She first came to Creature Comforts in 2014.  In 2015 Skyler moved on to practice as an anesthesia technician at Iowa State's College of Veterinary Medicine.  After a short time, she came returned to Creature Comforts and acted as the training supervisor.  In 2021 Skyler was promoted to practice manager. 
Her special interest include, anesthesia and promoting a positive team well-being.  Skyler lives in Colfax with her husband, two children, one cat, and two dogs.  In her spare time she enjoys anything outdoors.